We are a team of professionals from different Latin American countries who share values and, above all, the dream of living in a better, fairer and equitable world.
On the basis of our commitment to accessibility, we promote independence, empowerment and equity for all. We are a bridge.
We work with the aim that people with disabilities have full enjoyment of its rights, living in an equitable world with more and better opportunities for them.
Challenged by tackling the unfair barriers many visually impaired persons must face everyday inspired us to add our efforts into changing that reality through the new technologies. Thus, the idea of ​​Compartir (word in Spanish for sharing) + Parlante (word in Spanish for Talking) shaped the development in 2014 of Comparlante's first product: an audiobook bank aimed at bridgeing the gap in the access to education and information for persons with disabilities.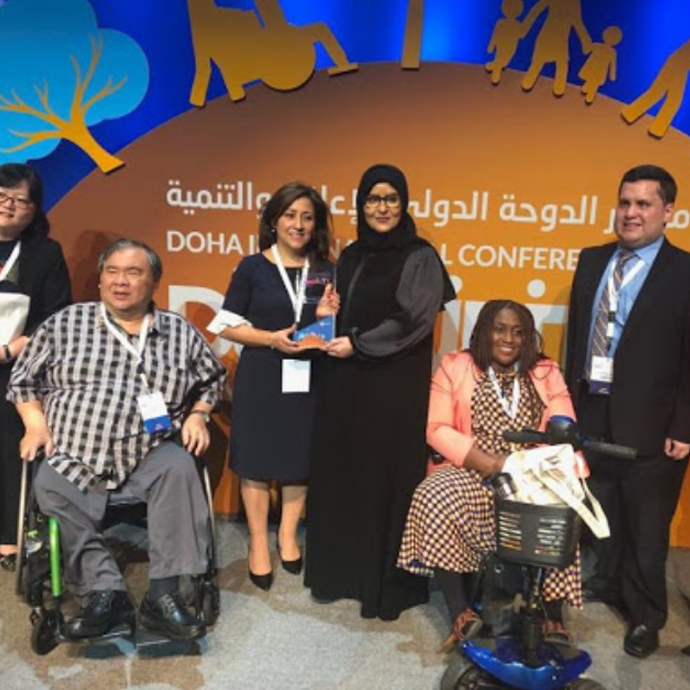 From Latin America to Qatar, India, Israel and many other countries, working hand in hand with international organizations such as the United Nations, the Organization of American States, the IDA/RIADIS network and local groups, Fundación Comparlante has impacted the entire world bringing  the flag of the rights of persons with disabilities to every action and scenario.